Our vacation in Andalusia, Spain last November was a culinary revelation of sorts. The flavors of Southern Spain, which included Moorish-influenced cuisine, were unique, and we also took the opportunity to visit bodegas in Jerez, Sanlúcar, and Montilla to figure out the differences between the different kinds of sherries. Here are some of the meals we had:
Marinated anchovies and confitted tuna in Seville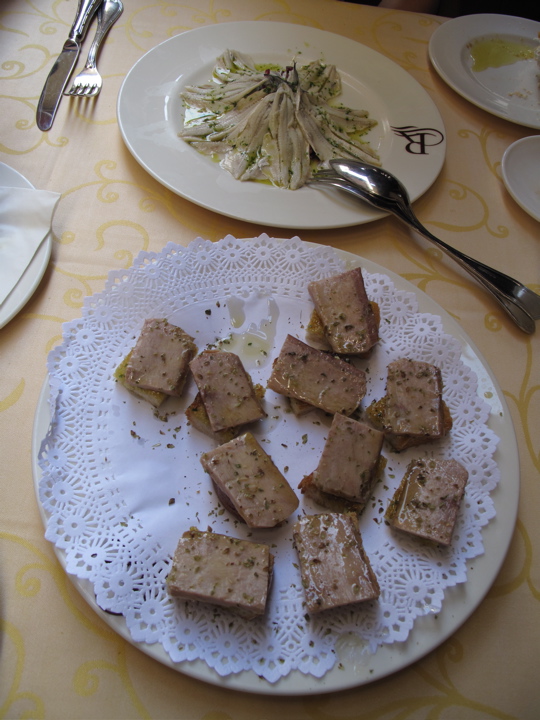 Andalusian fried food (shrimp wrapped in eggplant and typical Andalucian croquettes), in Seville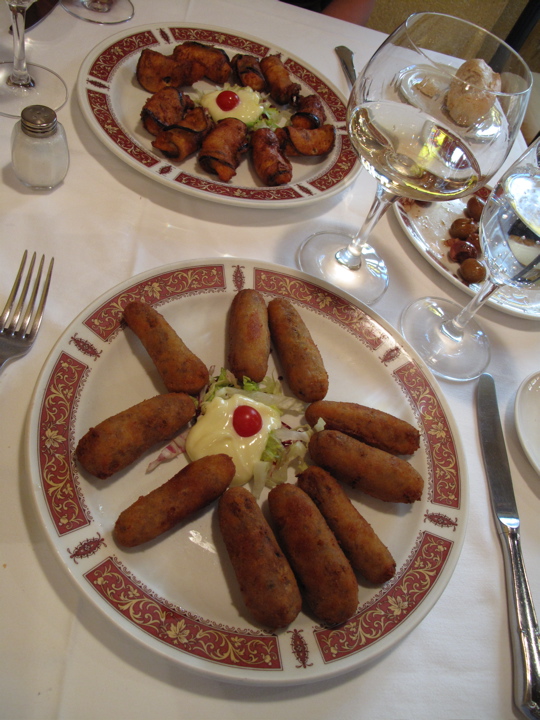 Potatoes with chorizo & eggs, and clams in Seville
Pickled roe, cuttlefish meatballs, shrimp tortilla, fried sea anemone(! - I didn't know you could eat these things) and manzanilla in Sanlúcar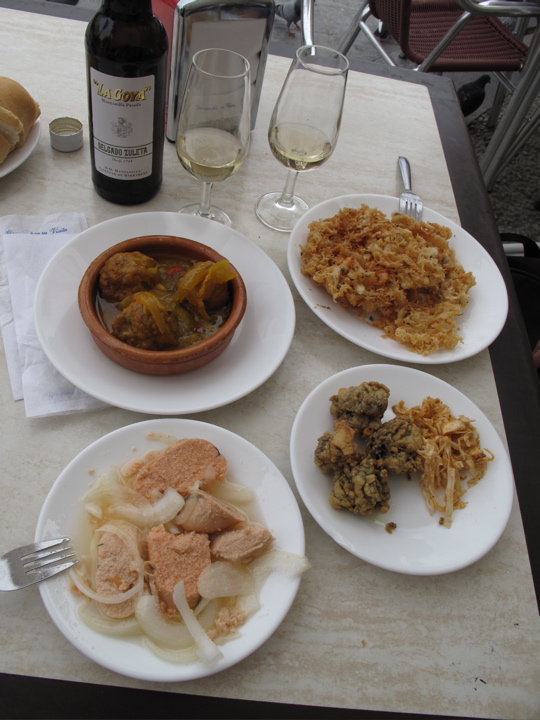 White gazpacho and a salt-cod-and-orange salad, in Cordoba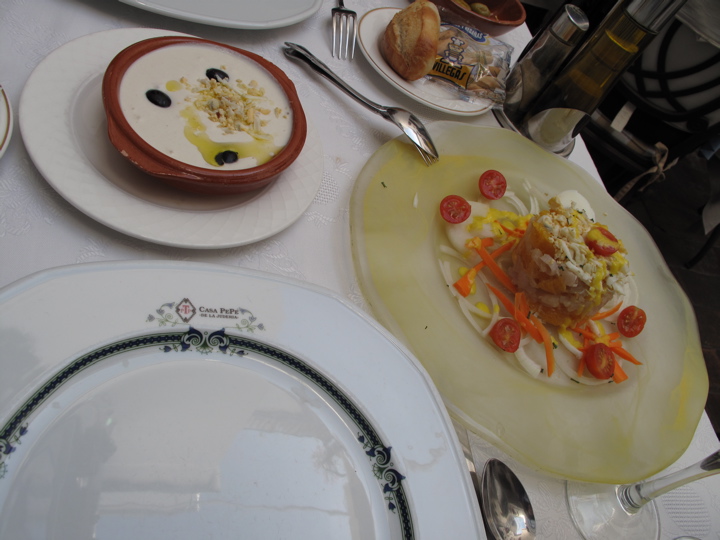 A plate of locally cured ham and a local rosado in the mountain town of Trevelez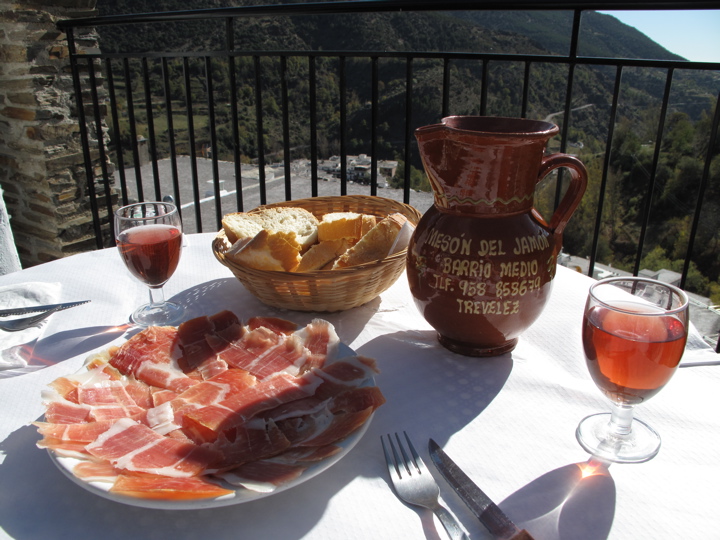 An updated interpretation of morcilla and beans, at a somewhat fancy restaurant in Granada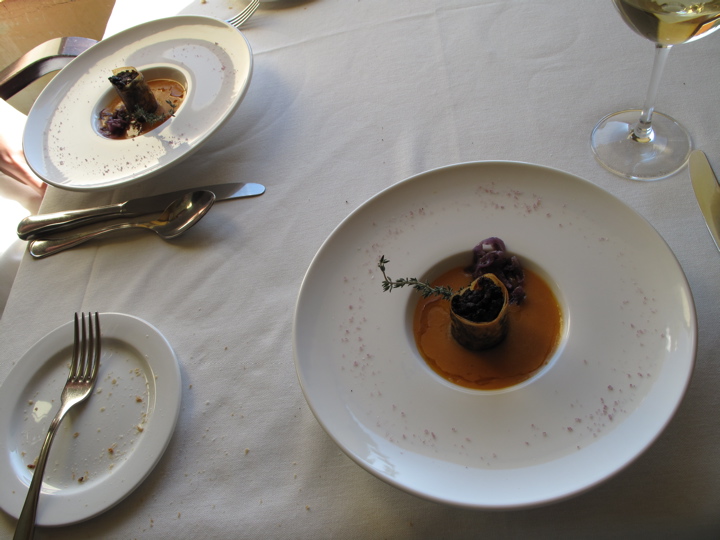 Local mountain trout, in Ronda at a restaurant perched on the edge of a breath-taking gorge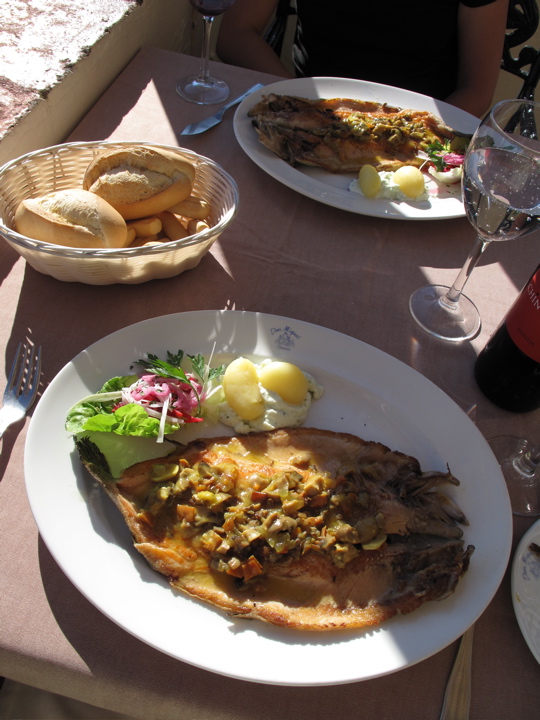 Anyway, when we got home, I was obsessed with trying to recreate the flavors we had tasted and came across these two cookbooks, which are perfect ambassadors for this type of cuisine
I have already made many delicious meals from these two books, some of which almost perfectly recaptured a few of the most memorable dishes we had, notably the fried marinated dogfish, but unfortunately I have no pictures of these past meals to share. Instead, this post is about a dish I made over the past weekend that grew out of my current interest in Moorish-inspired cuisine and my obsession with the recipes in these two cookbooks. Here it is, Turkish lamb ravioli from the Casa Moro cookbook. (Huxley Beagle was VERY interested in the ground lamb. He kept trying to get a good sniff (and a bite) while I was assembling the raviolis. Fortunately, he's too short to reach!)
Turkish ravioli, from home-made dough stuffed with lamb flavored with allspice, mint and oregano, boiled in chicken broth spiked with cinnamon and cumin, and then served soaked in the broth, garlic-scented yoghurt and caramelized butter. Sides are roasted beets and sauteed beet greens. The wine is a 2006 Lazy Creek Gewurztraminer from the Anderson Valley, California. For dessert, we had a plum galette.
It was delicious! The flavors in the ravioli came together so well - the lamb, the spices, the herbs, the yoghurt, the caramelized butter and the savory broth. It was so good that there was nothing left over for Huxley Beagle to sample, sadly. I might make this again for a dinner party I am considering having, although making ravioli from scratch always tires me out so I'd have to consider carefully before committing to making enough ravioli for 12 people...